Haleigh Jane Thomas
Haleigh Jane Thomas has over a quarter of a century of experience living with, and teaching others about differing abilities. She is one of the founding inspirations of the Eden Alternative, a global non-profit that is dedicated to improving the well-being of elders and those who love and work with elders. Along with her sister Hannah, she has influenced the work of hundreds of thousands of people.
Sarah Rowan
Sarah Rowan is a native of North Carolina and celebrates life.  In a world where so many people suffer hardships every day, Sarah devotes herself to educating individuals and corporations to productively lead life in a loving and compassionate manner.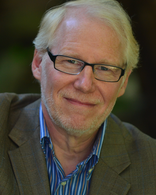 Dr. Al Power
Dr. Power is a board-certified internist, geriatrician, and Schlegel Chair in Aging and Dementia Innovation at the Schlegel-U. Waterloo Research Institute for Aging in Ontario, Canada. He is also clinical associate professor of medicine at the University of Rochester, New York, a Fellow of the American College of Physicians / American Society for Internal Medicine, and an international educator on transformational models of care for older adults, particularly those living with changing cognitive abilities.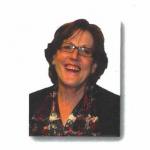 Jo Tansey
Jo has worked in Long Term Care for over 20 years as an administrator in assisted living and as a regulator of nursing homes to ensure state and federal regulations governing care were implemented. Jo works for the Colorado Department of Health and Environment serving as the Branch Chief of Nursing Facilities and Acute Care Programs. This branch is responsible for ensure patients of acute care facilities and nursing homes receive safe quality care.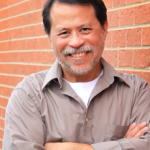 Dixon Dick
Dixon has a deep background in tech from the PC Industry, and a Community background from developing maker spaces and the CoSolve coworking space. In 2016 he founded Archethought, a tech startup solving municipal and building system problems with IOT sensors and data management. He has recently founded Junction Ventures to explore opportunities for startup funding.
Evy Cugelman, RN, BA
Evy is an RN and has specialized in the field of Gerontology since 1976, in Toronto, Ontario and Denver, Colorado. Evy's expertise as a consultant, mentor and educator includes Person Directed Care, Complementary Therapies, and Living Well With Dementia. She holds teaching certificates with The Eden Alternative, Therapeutic Touch International, Validation, Second Wind Virtual Dementia Tour and is a co-author of Neighborhood Guide now called Empowered Teams.
Sam Betters
Sam is the recently retired Executive Director of the Loveland Housing Authority. One of the most active non-profit developers in the state, Sam completed over $250 million dollars in affordable multi-family and single family developments. He was the founding member for Loveland-Fort Collins Project Self-Sufficiency, a past Chair of the Board of Directors of the Colorado Housing and Finance Authority (CHFA), and a Governor's appointment to the Private Activity Bond Allocations Committee for the State of Colorado.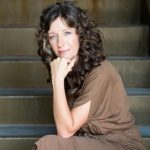 Hope Carwile BA, LCSW, CCTP, 200YTT
Hope has 20 years of experience in healthcare, primarily in long-term care settings. She is committed to person-directed/centered strength-based approaches, improving quality of life, and working towards the least restrictive environments; for individuals living with dis-ease. Her focus is education, care partner support, and guidance in complex care. She is an educator in Eden Alternative Associate Training, Integrative Wellness, and Trauma-Informed Care. She also is a facilitator of Chair Yoga, and the Virtual Dementia Tour. In addition, thoroughly enjoys practicing Emotional Freedom Techniques and Therapeutic Touch.