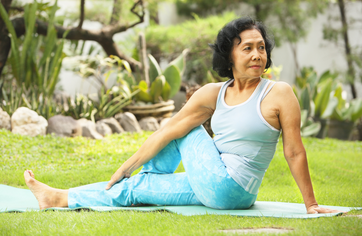 Kallimos Communitites Foster Wellness
In Kallimos, we believe living & aging are about growth & development, not disease and decline. And we believe in holistic well-being. Kallimos communities promote and support individual growth goals through wellness practices, the arts, horticulture, culinary arts, music, craftsmanship and social artistry. 
Our pleasure is to support every person's fulfillment of their individual goals and aspirations to continue to grow and learn as they live and age in community. In Kallimos, neighbors may participate in preparing community meals, join in yoga or Tai Chi classes, work with a physical trainer, play music, or assist the horticulturist in the gardens, take a stroll in nature, or a dip in the pool. Opportunities abound for meaningful activities, work and entertainment. We train people and design  programs to support joy, happiness, community, health and longevity, while supporting any physical changes that may occur.