Safety & Security
Kallimos Communities understand people want to feel safe.
We also believe there is such a thing as too much safety.
Surplus safety too often results in a loss of autonomy, dignity, and independence.
In place of maximum safety or minimum safety, we strive to offer– optimal safety.

In Kallimos Communities, members of the community are free to choose, for themselves, what type of safety enhancing technology they would like to use in their own home.
Outside of one's home there is an abundance of evidence that the best kind of safety and security is having good neighbors and being a good neighbor.

In Kallimos Communities we strive to create neighborhoods where people know and care about each other.
In the community's common areas we use advanced design and digital tools to create a blend of safety and independence that is good for people of all ages.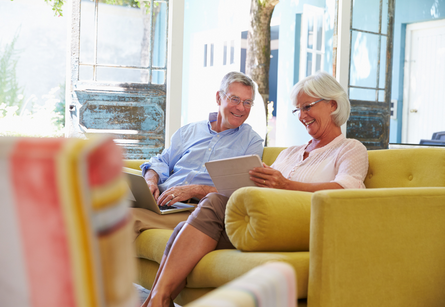 Some of Kallimos Communities' Safety Features
Fencing and gates around the pocket neighborhoods – no cars allowed near the houses.
Lighted walkways & paths
Security cameras outside and in some common areas
The Kallimos "Presence" – ability to know where people are in the community, ability to use phone or other devices for accessing locked areas
Universal design – no steps to maneuver, wide doorways, European-style bathrooms, options for other technology added to the houses
Smoke Alarms
And the best security – good neighbors who know you & your habits